Tour of Steven's Home at the
UAB Bone Marrow Transplant Unit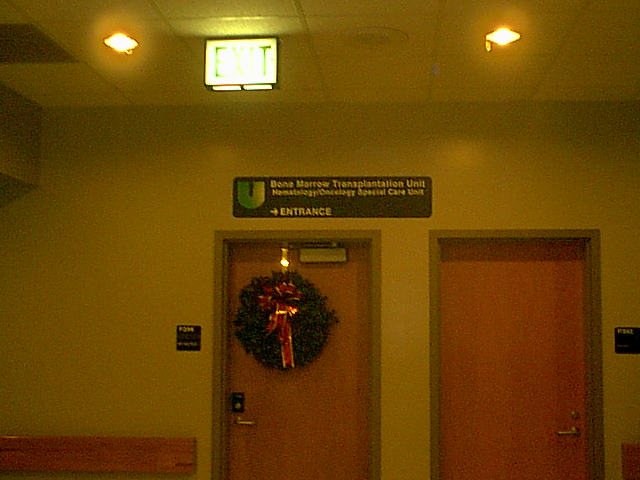 Sign pointing to the BMT unit entrance. Go to the left instead, this entrance is under construction.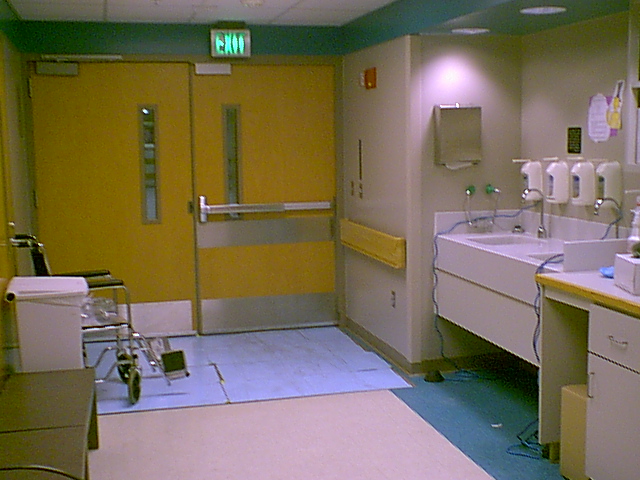 This is the entrance way to the BMT unit.  The blue stuff on the floor removes the dirt from your feet.  If you wear slip-on shoes beware, This stuff will pull them off as well.

 Put your booties on first.  There is an opening where you put your foot.  The long white line goes toward the toe.  It was tough getting my big tennis shoes in them at first.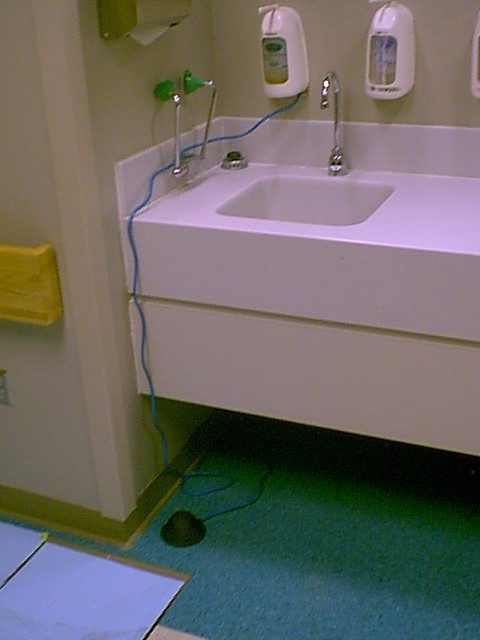 You step on the black bubble thing on the floor and a foamy soap comes out of the spout.  You rub this stuff all over your hands to kill all of the germs.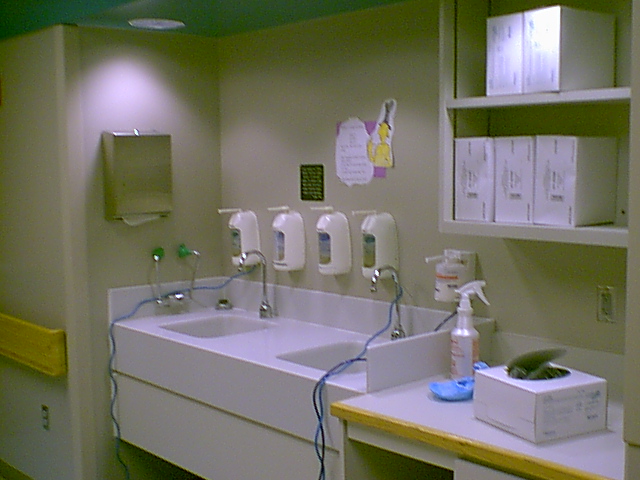 You hold your hands under the sink and a sensor turns the water on for you.
Next, you must report to the unit secretary or nurse to fill out some questionnaires. (are you sick, have you been exposed, any vaccinations.... the usual stuff.)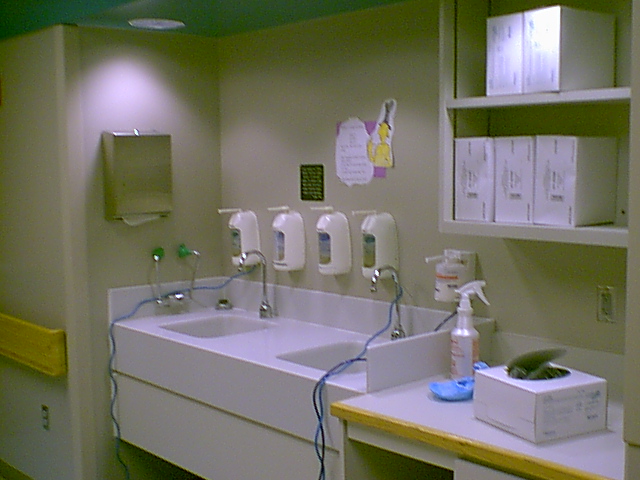 Then, you got it, you must wash your hands all over again.  (after about the 50th wash you need lotion, because this stuff burns the hide (and the germs) off your hands.)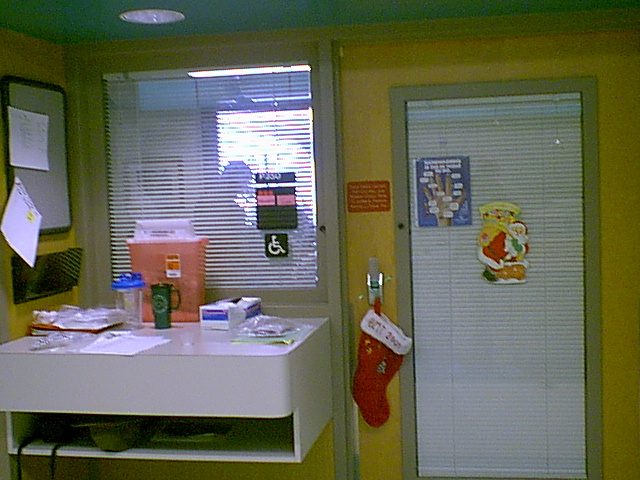 Then you get to Steven's room.  Oh yea, if you haven't yet taken off your coat, purse, hats, etc.. do so now and rewash your hands.  Also, if you plan on taking anything into his room ask the nurses how to decontaminate the stuff first (more washing.)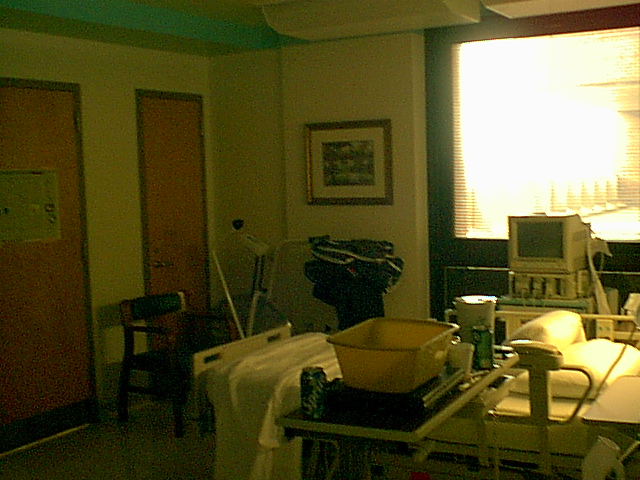 Oh boy, we caught Steven in the shower.  Here is Steven's BMT room.
 Steven's desk, closets, VCR, TV, whiteboard.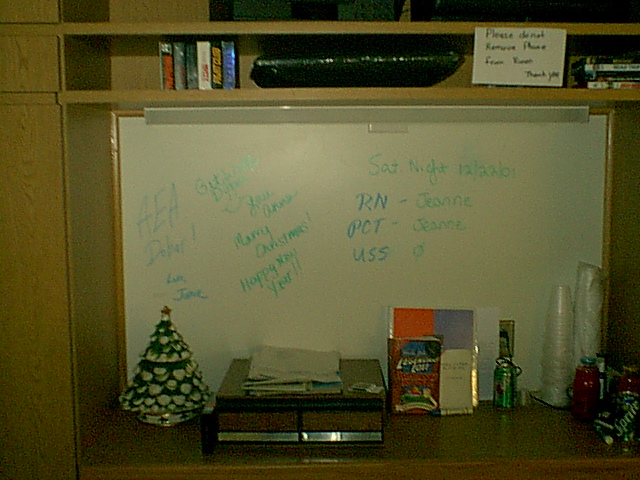 Steven's Christmas tree, desk, videotapes, and whiteboard.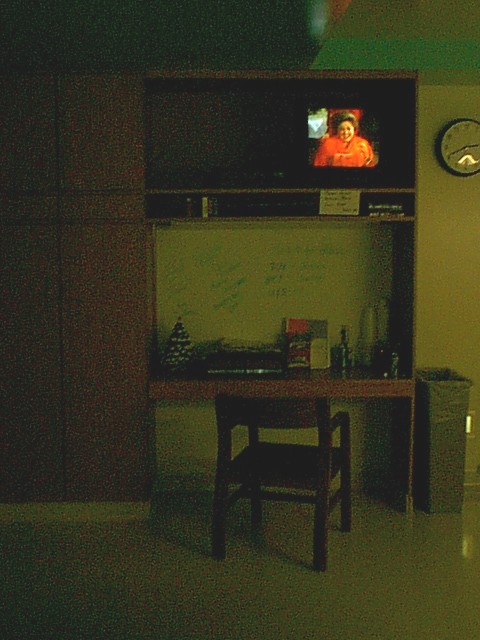 More of the same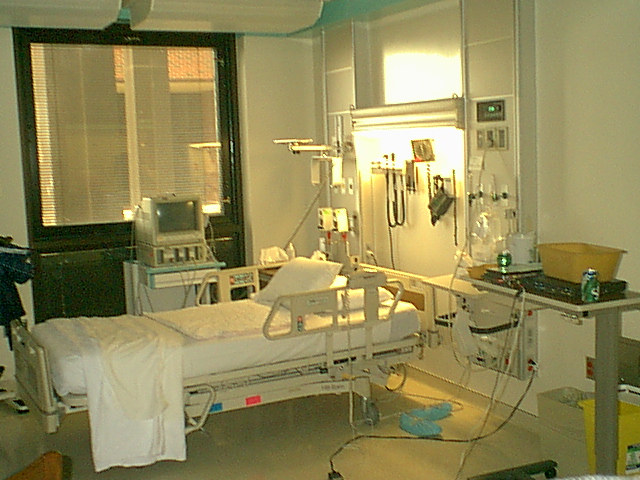 I guess the sun decided to come out.  Another view of Steven's Bed.  He has most of the wires and hoses with him.
 The view from Steven's bed.